Special pipe saws
Exact special pipe saws are intended for special use. This includes our pneumatic pipe cutting solution AIR 360. With this machine you will cut pipes in wet conditions, or even completely submerged in water, where electricity cannot be used. The pipe saw V1000 is specifically intended for ventilation/spiral duct pipe cutting.
Showing the single result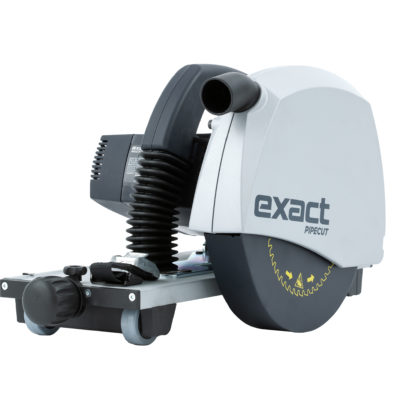 Max. wall thickness:
2.9" (75mm)
Pipe cutting capacity (OD):
2.3" to 40" (60mm - 1000mm)
Pipe material:
Plastic

See details
Contact us
Leave a note – our customer service will get back to you soon.